Show this page at the pharmacy counter when you pay for your medication.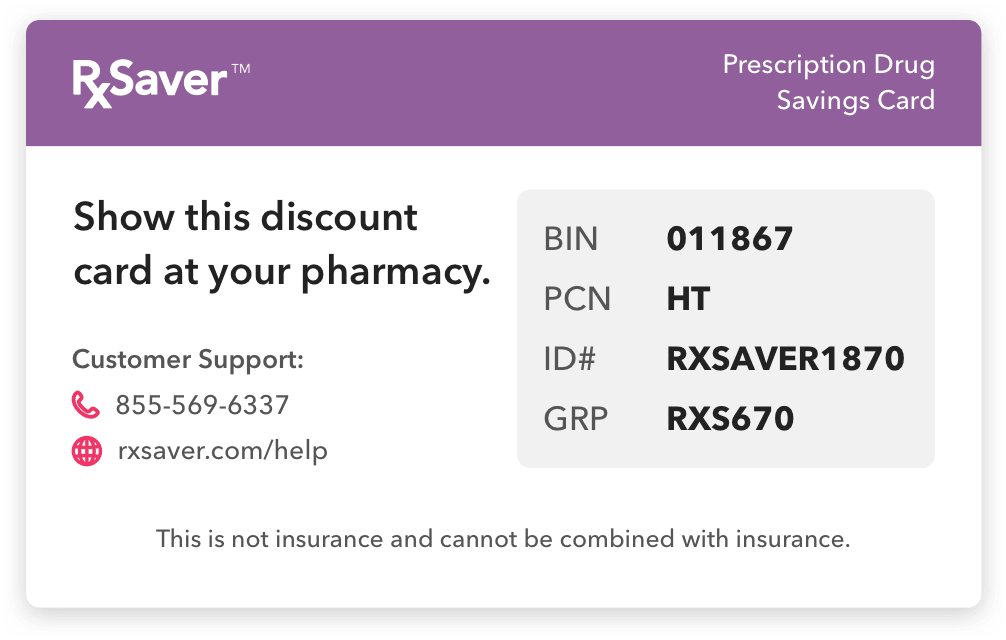 Frequently Asked Questions
If I have insurance, how can I use RxSaver?
Your health insurance's prices may be different from those shown on our comparison tool. RxSaver recommends always comparing your health insurance price against what is displayed by RxSaver, especially if you have a high deductible plan or if your drug is not on your insurance drug formulary list. Simply ask the pharmacist to check the price using your insurance and the RxSaver discount codes to see which one is best for your purchase.
The pharmacist didn't accept my prescription savings card. What can I do?
Although we have contracted with each pharmacy showing in the RxSaver tool, they do have the final say on accepting our prescription savings cards. Our goal is to make sure pharmacies are paid timely and appropriately while getting you the best deal. If they don't match the prices shown you can choose to purchase at their price or try another pharmacy. You can also reach out to our customer support team at 855-569-6337.
Is RxSaver an insurance program?
RxSaver is a discount program. This is not insurance. Whenever you purchase a prescription using RxSaver, you are responsible for any payment to the pharmacy after the discount is applied at the time of service. Prices may vary at the time of service.
Don't Forget
Use this prescription savings card at the pharmacy, prices may vary based on pharmacy
This prescription savings card can be used for all your family's medications.
Disclaimer
RxSaver allows users to compare prescription prices and get discounts at local pharmacies across the nation. Please contact us for more information at [email protected].
Show this card at your pharmacy to save up to 80% on Bp 10 1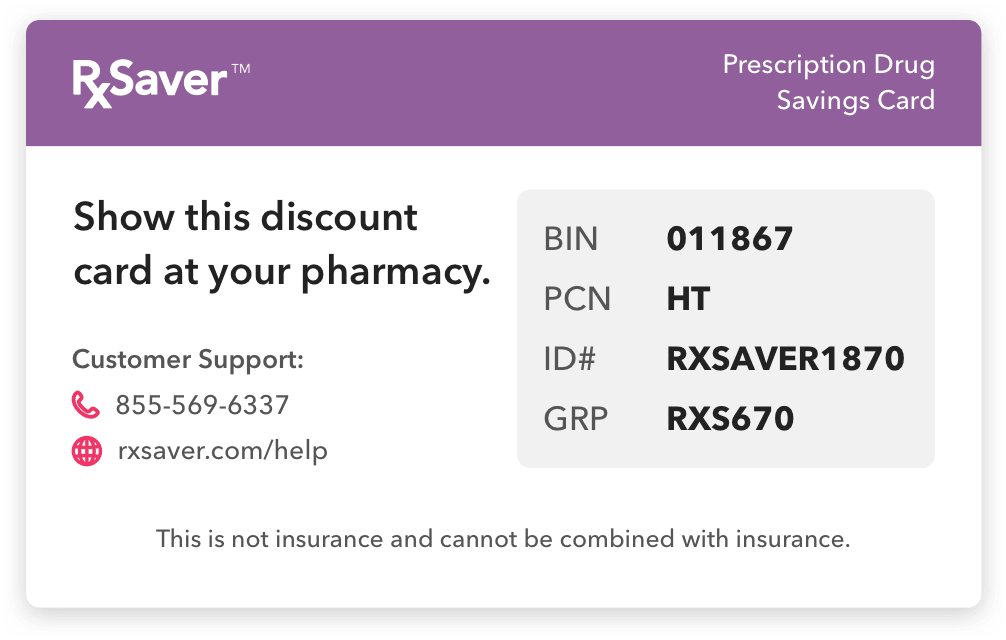 We're always working to add more prescription pricing and coupons to our website.
Have a question?
Visit our
FAQ
or reach out to our customer support team.